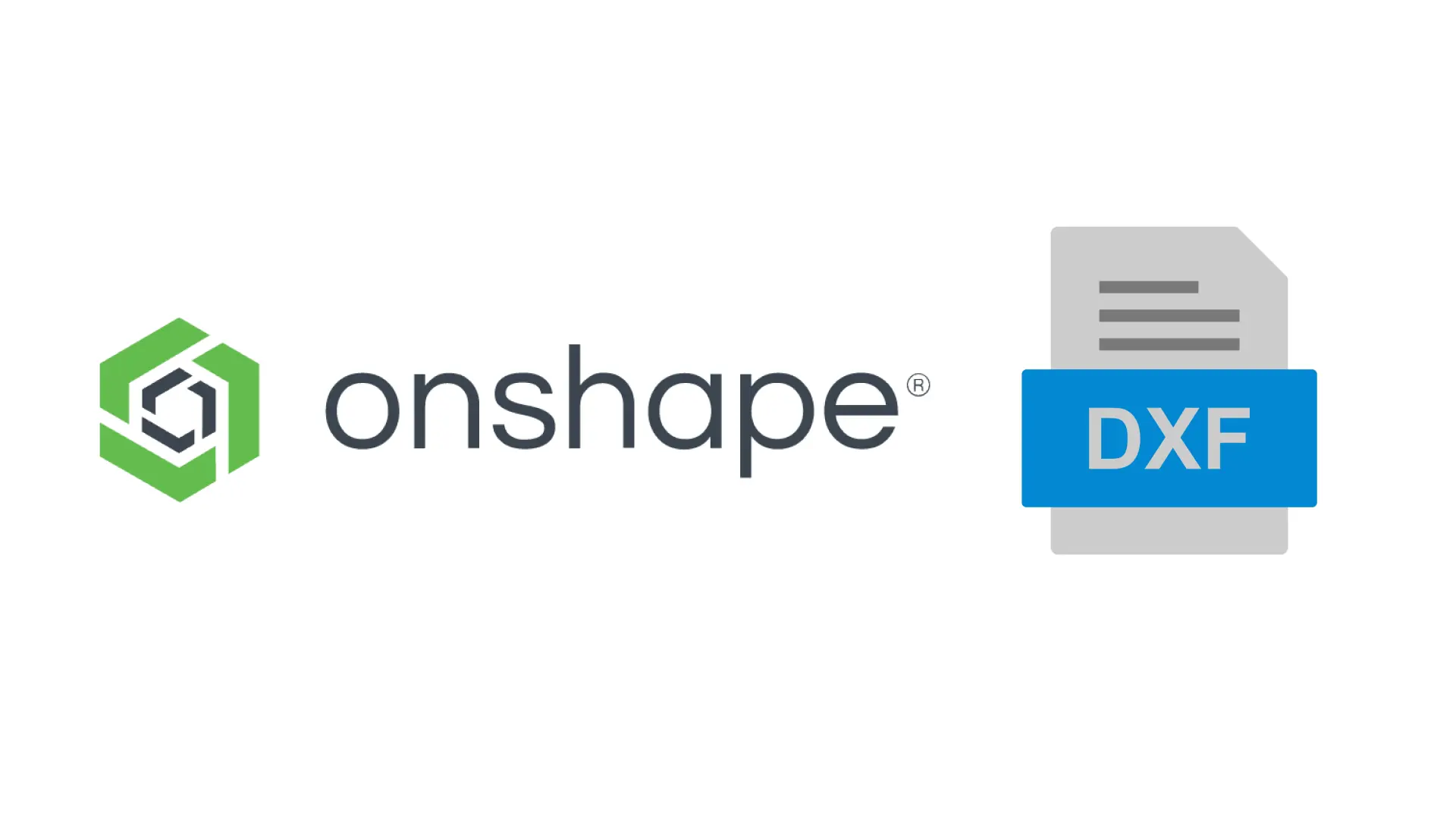 How to Export a DXF from Onshape
Onshape is our recommended platform for designing laser cut and sheet metal parts to be manufactured via our laser cutting service. Exporting your parts from Onshape as a DXF file is extremely fast and easy and only takes a few seconds. After your files are exported you can upload them to our instant quoting platform to receive instant pricing for your laser cut or sheet metal parts.
Exporting Flat Parts
Make sure your part does not have any countersinks or 3d features. Suppress these if needed.
Right-click the face you wish to have laser cut, then choose "Export as DXF/DWG…"
Use the following settings to match Fabworks' requirements:

Format: DXF
Version: Release 14
Options: Download
Uncheck "Export splines as polylines"
Check "Set z-height to zero and normals to positive"
Exporting Bent Sheet Metal Designs
OnShape's has a suite of 3D sheet metal tools that can help you account for the many challenges that come with designing for bending.
Edit your sheet metal feature to have the correct K-Factor and bend radius for the material your planing on ordering, you will need to change the K-Factor and re-export your DXF if you decide you want to order a different material or thickness. Refer to our Sheet Metal Bending Service Guidelines for a list of all K-factors.
Click the Sheet Metal Table and Flat Pattern view button on the screen's right side.
Right-click the part's face, then click "Export DXF/DWG of Flat pattern…"
Follow the same default settings as mentioned above.
Additional Support
If you have your files in a different native format and are having trouble uploading them to our instant quoting platform, our support team can help you convert them. Getting your files exported cleanly is a critical first step in ordering your laser cut parts online.